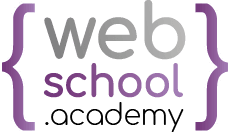 Social Media Community Management Course
Accelerated session
Twice per week
Become a Social Media Community Manager
In just 6 weeks, from 9 am to 3 pm, twice per week in our Jerusalem classroom
Join a growing sector with skills that are in great demand worldwide and learn to promote businesses using the latest digital marketing techniques. Learn in a real classroom with the most experienced teachers from the industry.

Online community managers promote their companies and products online using social media networks.

- Learn the latest skills for successful digital marketing.
- Practice your skills on real world projects with professional support.
- Business mentoring and job search assistance from a personal career coach.
- Course accredited by Misrad Ha'Avodah v'Taasukah (Ministry of Work & Industry)
Webschool by Leadlike runs vocational courses in state-of-the-art classrooms in Jerusalem and Tel Aviv. Learn practical digital marketing skills in English to qualify for a great career in Israel.

Hundreds of Webschool graduates are now working in hi-tech and digital marketing companies around Israel. We can help you start your new career in digital marketing or learn to promote your own business on social media by training to become a Community Manager. Sign up today to find out more.
Next Course Commencing: March 17th, 2019
✪ Practical Course at Subsidized Prices
✪ Coaching and Support throughout the Course
✪ Expert Teachers with Industry Experience
✪ Live Webcast and Recorded Classes
✪ Become a Community Manager in Just 6 Weeks!
Contact us
077 500 9100 - contact@webschool.co.il
WebSchool by Leadlike, All rights reserved.